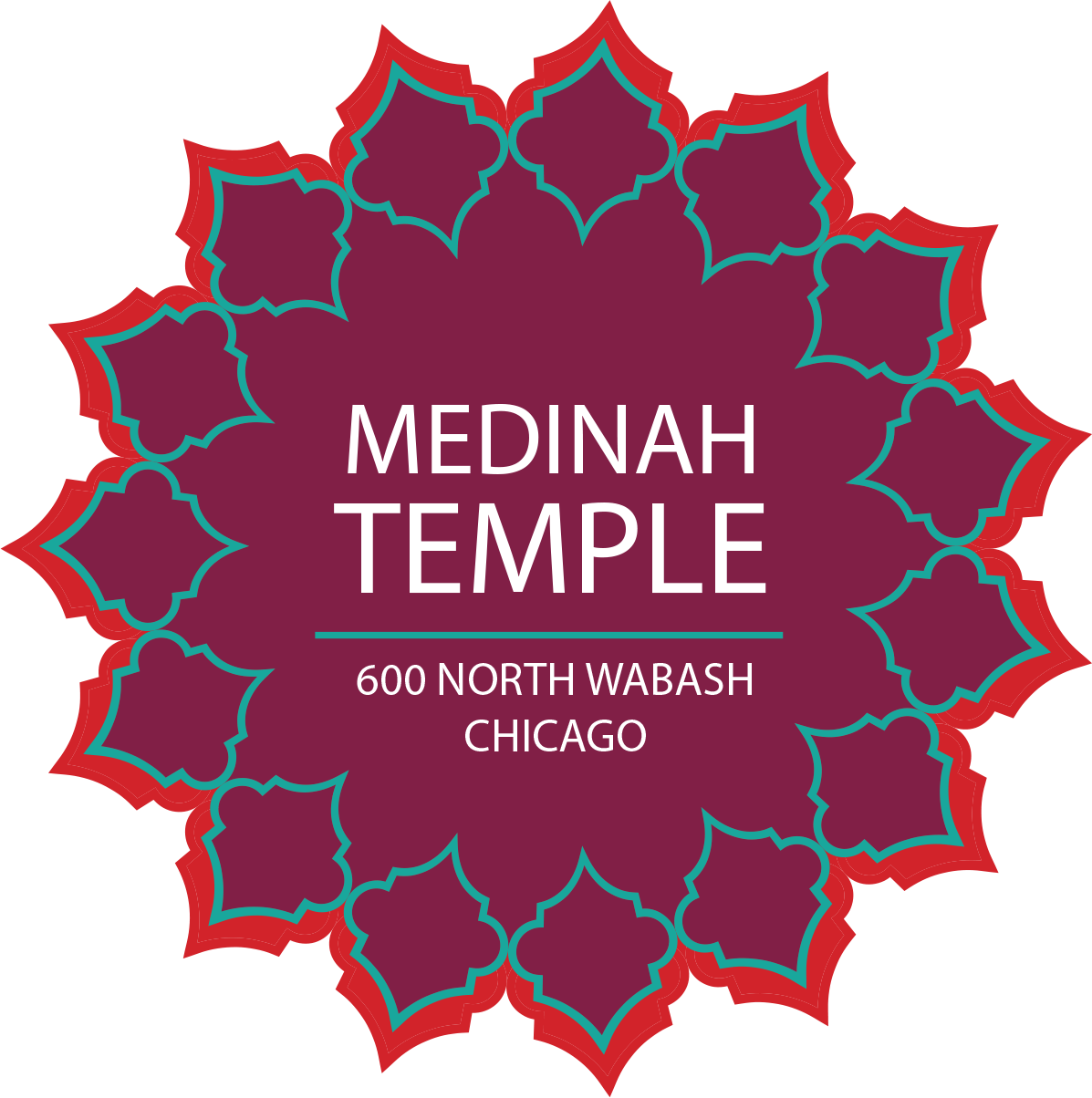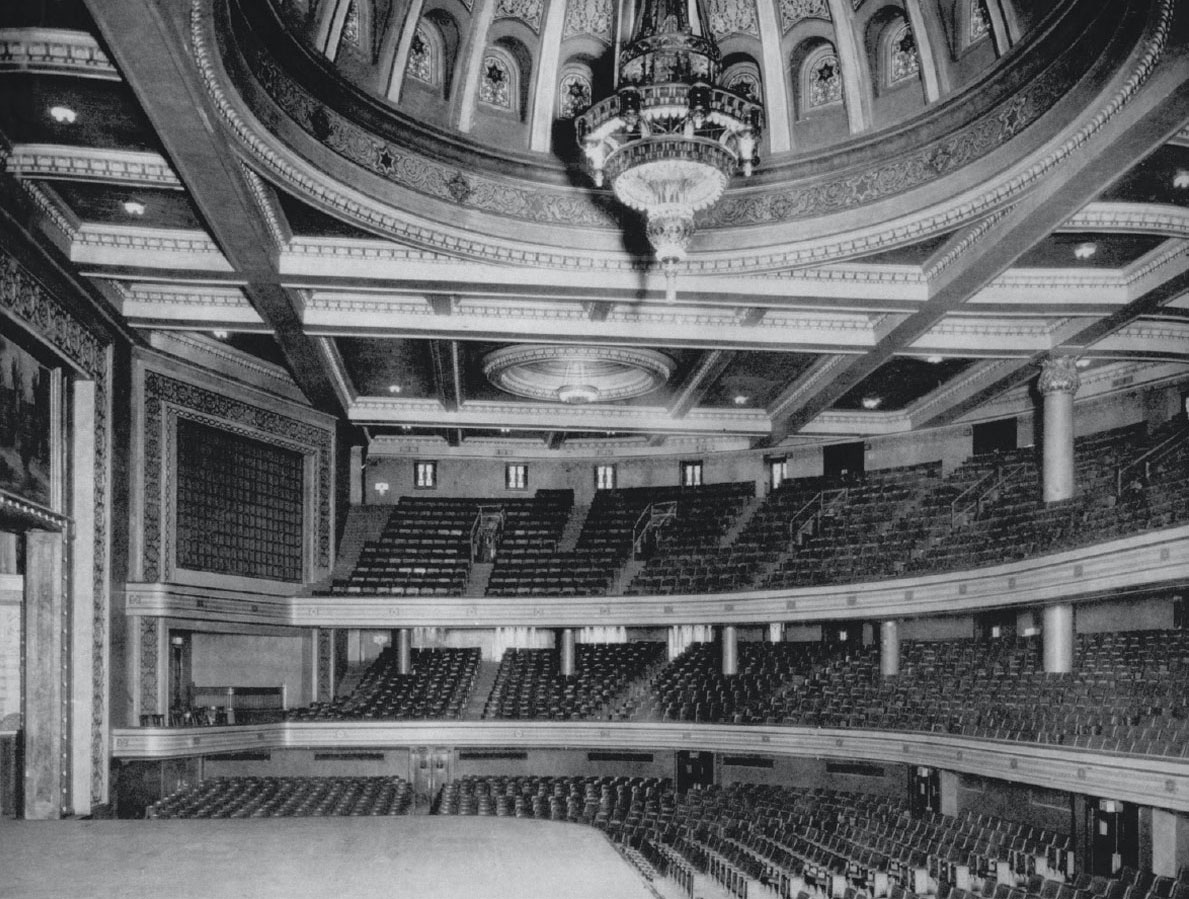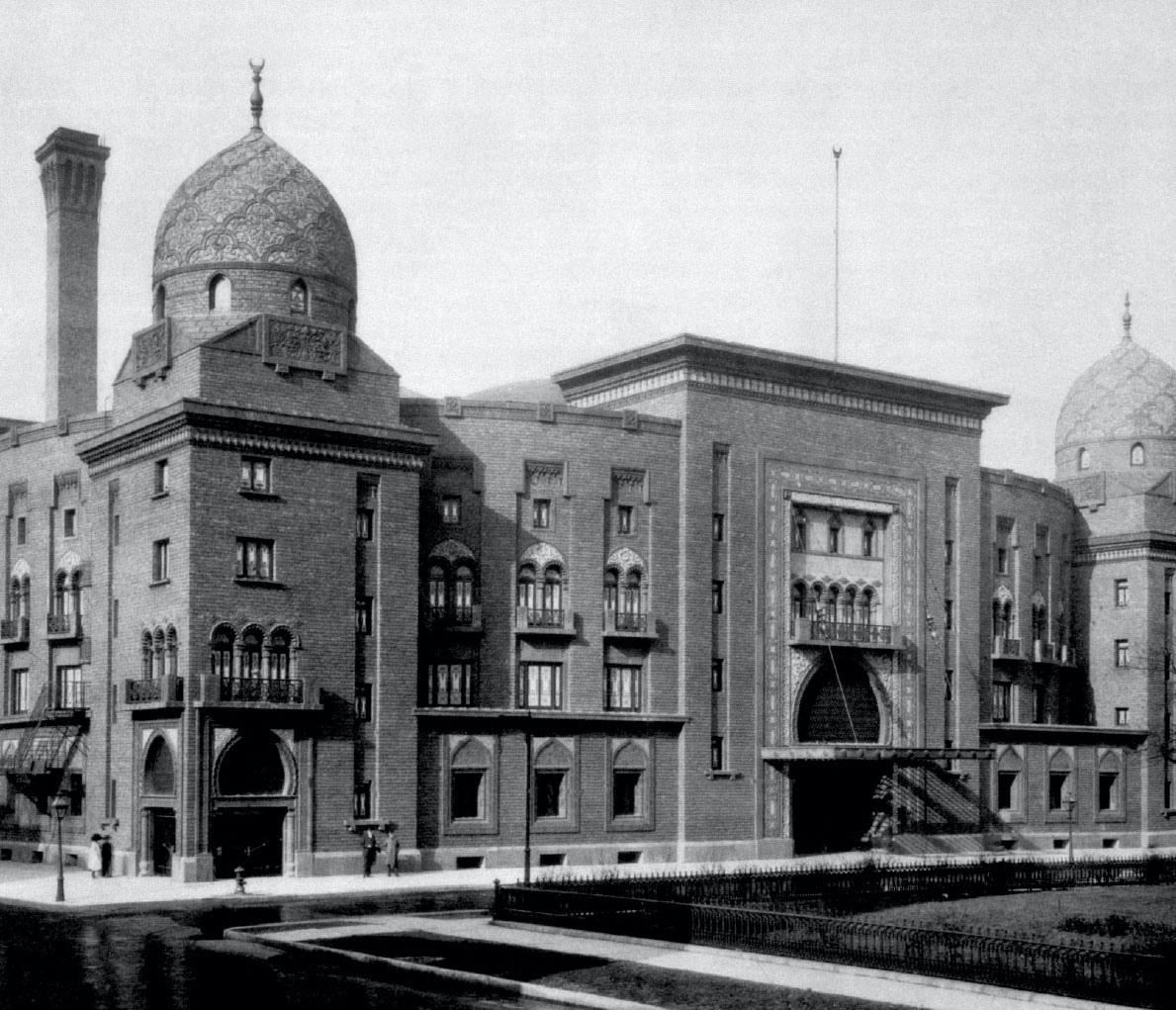 MEDINAH HISTORY
ABOUT THE BUILDING
Built by the Shriners and designed by architects Huehl and Schmidt in 1912, the Medinah Temple is Moorish style amphitheater replete with distinctive onion domes and beautiful stained glass windows. The building originally housed an auditorium with seating for approximately 4,200 people on three levels. The stage extended into the auditorium, with seating on three sides. The temple once boasted a 30,000 pound pipe organ, manufactured by Austin Organ Company and installed in 1915. The organ had 92 sets of pipes, ranging in length from several inches to 40 feet. Among the many events that took place in this venue was the annual Shriner's Circus. The auditorium's acoustics also made it a favorite site for recording; many of the Chicago Symphony's recordings from the late 1960s (for RCA with then-music director Jean Martinon) through the 1980s (for Decca with then-music director Sir Georg Solti) were recorded there.
Following a period of vacancy the building became dilapidated. In 2000 The World Monument Fund listed it—and Tree Studios—among its Watch List of significant endangered structures. Through a unique partnership between Friedman Properties, the City of Chicago, the State of Illinois and Federated Department Stores, the building was saved from demolition. Later the same year, the exterior of the building was restored and the interior redeveloped for use as retail space. The building's key decorative elements—including the large central cornice and intricate balcony railings—were restored or recreated from original drawings. Plasterwork, proscenium arch, and jewel-colored stained glass were preserved. The building's two 10,000 pound copper onion domes had to be constructed on-site in the adjacent Tree Studios courtyard and craned onto the rooftop.
With its crowning feature in place, Medinah Temple re-opened in February of 2003 as the nation's first Bloomingdale's Home Store.